with senior yoga teacher Carla Webster E-RYT500, MY40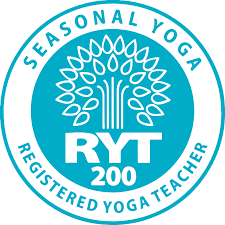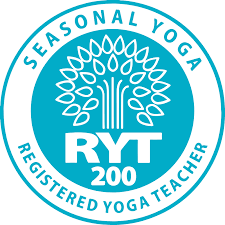 Here at Prana Yoga Studio, in the heart of Hamilton, we are honoured to offer a Seasonal Yoga 200 Hour Teacher Training (RYT200) qualification accredited by Yoga Alliance International.
Now coming into our fourth year of running, we are presenting this 200 hour course which is designed to help you explore the ancient practice of yoga both on and off the mat. We will support the growth of your understanding of the postures, breath, and anatomy. Just as important, we would like you to learn more about your mind, impulses, relationships, happiness, through the theory of yoga and its application into your every day life.
This level of yoga teacher training is open to you whether you wish to become a yoga teacher, and, or wish to develop your yoga practice within a comprehensive and structured course.
It is called Seasonal Yoga because we teach how to harmonise your yoga practice and energy with the seasons, drawing from the Chinese cyclical understanding of nature, to create more of a balance within your life, and to help you realise your own true nature. 
Course content:
The course includes Yogic philosophy (in particular, Patanjali's yoga sutras), Asanas (postures), Pranayamas (breathing techniques), Kriyas (purification techniques), Mantra, Anatomy and Physiology, Meditation (The Self Enquiry method of Ramana Maharishi), the energy systems of the body, Chi Gung and other traditional energy practices. The practice focuses on the Vinyasa styles of Seasonal Flow and Ashtanga Yoga, although you will also gain experience of yoga for special circumstances, yoga for seniors, kundalini yoga, yin yoga and more. We also cover nutrition, N.L.P., how to run your classes, David Keil's anatomy course and much, much more.

The course leader in Hamilton is Carla Webster, E-RYT 500 level yoga teacher and owner of Prana Yoga Studio, and is assisted by graduates of SYTT courses. Together we support the students in their learnings during the modules and throughout their year's journey. We also have Maureen Thorpe, Ashtanga Teacher, Seasonal Yoga Directors; Marit Akintewe, Julie Hanson and Sue Woodd, nutritionist Karen Scobie, Claire Davidson Yoga for Pregnancy & NLP teacher, Nicki Watson & recent SYTT teachers for guidance & support.
We provide you with 2 comprehensive course manuals, a Seasonal Yoga book, Seasonal Yoga DVDs, year-long access to SYTT online resources and a log book as part of your course.
The Seasonal Yoga Teacher training course meets and exceeds the National Educational Standards of Yoga Alliance at the 200 hour level. You will be a Registered Yoga Teacher upon completion.
This training is for you if:
You have been practising yoga for at least 2 years and want to know more in detail about postures, anatomy and physiology.
You would like to go deeper into the asana, philosophy, anatomy, and seasonal information.
You would like to truly understand what a seasonal practice is and how it can help everyone to live happier, healthier lives.
You desire to solidify your meditation practice and understanding of the chakra system.
You want to teach yoga asana, seasonal flows, meditation, pranayama techniques and yoga nidra.
You would like to spend a year with like minded yogis, studying and discussing yoga over delicious breakfasts after a great practice.

This course will take place on one weekend on average every 4 weeks between August- June, over 12 modules on Fridays and Saturdays.

We are authorised to certify you as a 200 RYT on Yoga alliance, on completing and passing our course.
2022/23 Course Details:
Dates: (designed around Scottish School Terms)
Mod 1 19/20 Aug (3 week break) Summer
Mod 2 9/10 Sept (4 week break) Late Summer
Mod 3 7/8 Oct (4 week break) Late Summer
Mod 4 4/5 Nov (4 week break) Autumn
Mod 5 2/3 Dec (5 week break) Autumn
Mod 6 6/7 Jan (4 week break) Winter 
Mod 7 3/4 Feb (3 week break) Winter 
Mod 8 24/25 Feb (4 week break) Spring 
Mod 9 24/25 Mar (4 week break) Spring
Mod 10 21/22 Apr (4 week break) Early Summer 
Mod 11 19/20 May (4 week break) Summer & Recap
Mod 12 16/17 Jun Graduation Weekend
Times:
Fridays 11.30-5pm
Saturdays 8.30-5.00pm 
*A small percentage of the course timetable will be online via livestream sessions and recorded lectures/instruction.
 
Course Cost:
£2580 (11 monthly instalments of £235)
Plus Deposit: £300 early bird £350 7th July-4th August,  £400 within two weeks of commencement